GET YOUR FREE CONSULTATION
Defense Tax Partners
RATED 5.0 STARS
Client Review
Easy to work with.
Easy to work with and did everything they said they would and more....
read more
- Stephanie Garrison
Services
Client Review
Great customer service and support.
Great customer service and support. Working with Defense was easy and fast results. They all were great with explanations and helped me get back on track. After I was done with the...
read more
- Christine Smith
Kimmswick Tax Attorney
When someone gets into conflict with the Internal Revenue Service (IRS), it is easy to think that the person is involved in fraud or tax evasion. But IRS and tax issues are common in America, and they don't necessarily mean that a person has done something illegal or unethical unless tax fraud is committed with intention.
If you're one of those people involved in a financial issue with the IRS, there's no need to panic. The first and only thing you have to do is get the services of an expert Kimmswick tax attorney. With the right lawyer assisting you, you will have access to numerous solutions to any tax issue that you are facing.
Regardless of the complexity of your tax and financial situation, our legal team at Defense Tax Partners has all the relevant experience and rich knowledge to help you handle it. We have years of extensive experience handling IRS and tax-related cases in the state. So you don't have to worry, just get highly effective legal services for your tax dilemma. Get a Kimmswick tax attorney from Defense Tax Partners today.
Call Defense Tax Partners today at (314) 916-4474 for your Free Consultation with a Kimmswick Tax Attorney!
How A Tax Attorney Can Help You
Generally, when a person is faced with legal issues regarding their taxes, it is best to consult an attorney specializing in tax-related cases. This is because these issues, if not handled properly, can lead to difficult and complex situations, like criminal fraud charges.
Defense Tax Partners's attorneys work with compassion for our clients. We know that beyond the financial impact of tax problems are the heavier emotional, social, and psychological effects that people go through. We guarantee that we offer experienced lawyers whose expertise is well-suited for your specific needs. We use our expertise in state tax laws and federal tax regulations to aide our clients. We will find the best legal solution for your tax issue. Here are the many ways we can help you :
Prepare For and Contest Tax Audits
The IRS audit is a normal process of evaluating people's tax activity and whether they properly comply with tax laws. They sometimes target people who have suspicious financial activity. But getting picked for an IRS audit does not automatically mean that the taxpayer is involved in something illegal or unethical. You don't need to panic if you are chosen for an IRS audit. All you need to do is get an expert who can effectively defend your case.
For a highly experienced Kimmswick tax attorney, Defense Tax Partners is the best option for you. We have an effective team of tax experts here to put your case in the best light in front of the IRS and assert that you are not subject to any tax-related penalties.
Civil Penalty Relief
Missing tax payment deadlines is one of the most common tax issues people face. The penalty for missing the deadline is a 5% to 25% additional payment on your taxes. If you're being charged with a civil penalty, don't worry. Cases like this are relatively simple, especially if this is your first time missing the payment deadline. Our lawyers at Defense Tax Partners will represent you in front of the IRS and effectively deliver non-incriminating reasons why you failed to pay your taxes on the deadline.
Settlement of Federal & State Tax Disputes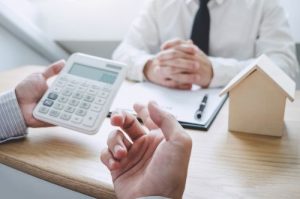 We can handle your income tax, property tax, and other individual tax types. But Defense Tax Partners is also ready to protect your business tax interests.
If you run a business, you won't be immune to facing issues with business-related taxes, like franchise taxes and sales taxes. You may even find yourself getting involved in a federal tax dispute. But don't worry. Our experience as a top-notch tax law firm well help you avoid the potentially dangerous outcomes of business tax issues.
Negotiations on Non-Filing of Taxes Violation
Failing to file your tax return is a violation common to many taxpayers. It doesn't mean that you are involved in something nefarious. Some people don't have the resources to continuously pay their taxes due to uncontrolled life events like medical emergencies or job loss, and that may lead them to neglect filing.
No matter how complicated your tax case may be, your Kimmswick tax attorney from Defense Tax Partners can handle it with attention to detail and efficiency. Our years of experience enable us to properly approach each unique case that comes our way. Whatever solution is needed, whether it's a negotiation for an installment plan, for non-collectible status, or for offer-in-compromise program, we can effectively argue of you behalf to resolve your tax debt situation.
We will manage your financial information, create effective arguments, and represent you in court with top-quality professionalism and work ethic. All our resources will be used as necessary for reaching the best possible outcome of your case.
Reliable Tax Lawyers
At Defense Tax Partners, we employ sharp and effective action in all legal services that we provide. But we also understand the holistic effect of facing tax issues, and so we also offer a compassionate and understanding perspective to each case that comes our way. We know the stakes that come with a mismanaged tax issue. So each of our Kimmswick tax attorneys is ready to use the full extent of their expertise, effort, and legal resources to solve your tax issues satisfactorily.
If you ever need any of the following legal services, we can provide a top Kimmswick tax attorney for you:
1. Tax Resolution
2. Wage Garnishment Removal
3. Offer in Compromise
4. Bank Levy Removal
5. Penalty Abatement
6. Innocent Spouse
7. Audit Representation
8. Tax Preparation
9. Tax Lien Removal
10. Passport Reinstatement
Our firm specializes in tax law and all types of tax situations that you may fall into. We have all the tools and resources needed to provide top-notch legal services to virtually every tax issue that a client can face. From IRS audits to criminal charges, we've got your back. We can provide services as small as consultation sessions to as large as representation in court proceedings. For an effective Kimmswick tax attorney, Defense Tax Partners is your best choice.
Let's Talk Now – Free Consultation
Defense Tax Partners is a top tax-specializing law firm that can provide top-of-the-line legal services for your tax issue. If you have problems with the IRS, it's best to call the services of a legal expert. Let's begin with a free consultation. We are eager to understand your tax case and prove that we are the best firm that you can get for your tax issues.
You don't have to solve your tax problem alone. Get the help of experts—partner with one of Defense Tax Partners's top Kimmswick tax attorneys.
Call Defense Tax Partners today at (314) 916-4474 for your Free Consultation with a Kimmswick Tax Attorney!
GET YOUR FREE CONSULTATION
If you have any questions or comments please fill out the following form and one of our representatives will contact you as soon as possible.