Missouri IRS Audit Defense
An audit order from the Internal Revenue Service (IRS) can be a scary experience for many taxpayers. Some people are chosen for an audit because they are involved in suspicious financial activity. But this is not always the case. If you've just received a notice of an IRS audit, your best bet is to call a talented Missouri IRS audit defense lawyer.
It is crucial to hire an experienced attorney as soon as you can. Without a qualified tax attorney who can manage your case, things can go south before you know it. It is best if an expert handles your legal documents and interacts with the IRS for you.
Get your Missouri IRS audit defense attorney from Defense Tax Partners, a leading firm that has been specializing in tax law for many years now, helping thousands of clients resolve their issues with the IRS. We will provide you with the most effective legal services you need to protect your interests during an IRS audit process.
Call Defense Tax Partners today at (314) 916-4474 for your Free Consultation with an Missouri IRS Audit Defense Attorney!
What is an IRS Tax Audit?
A tax audit is a regular IRS process that involves evaluating a specific taxpayer's activities regarding paying their taxes. This is to ensure that people are properly complying with state and federal laws on taxes.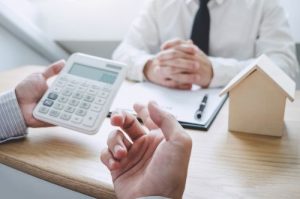 If chosen for an audit, you will be contacted by the IRS through mail or other correspondence methods to notify you of the process. The audit may be conducted in your residence, in a commercial area, or an IRS office. The IRS can also do it through the mail. They will be asking questions about your tax payments and other relevant financial information.
The best thing you can do is to get the services of an expert Missouri IRS audit defense attorney from Defense Tax Partners who has all the experience and knowledge needed to proceed with the IRS audit smoothly. We can prepare your documents and answers for possible questions beforehand to save you time and have a better chance of proving you have no criminal intentions or liabilities.
Tax Audit Defense
A competent and experienced Missouri IRS audit defense attorney can make the IRS audit process easier not just for the taxpayer but also for the IRS.
Through our experience helping many clients go through the IRS audit process, we know that the main source of distress for people is not knowing what to do. Tax law is a very technical field, so you need a lawyer who is an expert in these areas to help you understand all the information and help you manage your decisions.
With an Missouri IRS audit defense attorney from Defense Tax Partners, you will be well-informed and supported with expert advice throughout the process.
In the same way, the IRS will also benefit from the process because they will be communicating with a knowledgeable entity in the audit process. An audit defense lawyer already knows the information and demands the IRS may require, allowing a smoother and faster process.
With a tax lawyer by your side, you can also expect that your rights during the auditing process will be protected. Whenever there is a need for negotiation, communication, or conflict resolution, your tax lawyer will ensure that your legal and financial interests are properly addressed.
Tax Audit Legal Support
You don't need to go through all the fear and panic after finding out that the IRS is planning to review your taxation records and financial transactions.
All you need is someone who knows what to do. You need an Missouri IRS audit defense lawyer from Defense Tax Partners. We are a team of tax law experts. We know how to deal with the IRS and its auditing process. We know what they need and how to prevent your situation from escalating.
We'd be glad to earn your trust by reviewing with you our hundreds of previous successful cases with clients of varying types of tax issues. Let's talk it over during our free consultation.
We are here to provide all the legal services necessary to help you in the following situations:
1. Bank Levy Removal
2. Wage Garnishment Removal
3. Offer in Compromise
4. Tax Resolution
5. Penalty Abatement
6. Tax Preparation
7. Audit Representation
8. Innocent Spouse
9. Tax Lien Removal
10. Passport Reinstatement
Defense Tax Partners is a great choice you got if you've received an audit notice from the IRS. We are here to provide you with a top-of-the-line Missouri IRS audit defense attorney who will fight for your interests.
Let's Talk Now – Free Consultation
Are you facing an IRS audit? Call today and let's begin our partnership with a free and no-obligation consultation. We are ready to present our programs and packages to you, proving that we are the best option to take on your IRS tax audit defense. You can also take advantage of this time to ask all your questions and tell us all about your tax issues.
Let us be your partner with all your IRS and state tax issues. For your impending audit, Defense Tax Partners can provide the best Missouri IRS audit defense for you!
Call Defense Tax Partners today at (314) 916-4474 for your Free Consultation with an Missouri IRS Audit Defense Attorney!